Main content starts here, tab to start navigating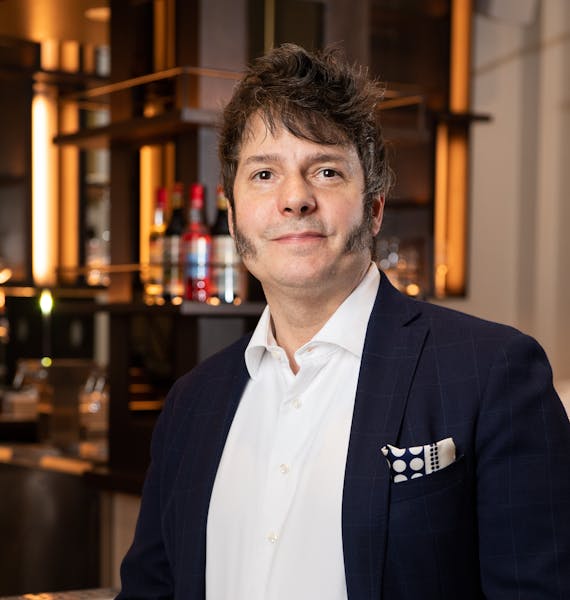 Aaron Von Rock
Wine Director
Born in Maryland, Aaron Von Rock had his first experience with wine at the age of three, stomping Concord grapes along with his siblings for the family's homemade wine. His first job in the field was at a young age buying wines for the Baltimore Hotel, where he was introduced to fine wines. Aaron went on to earn a degree in Finance & Accounting from Boston University, but quickly found his way back to the wine cellar when he moved to New York. Under the mentorship of David Gordon, he assumed the position of Wine Director at Verbena restaurant for Diane Forley. Together they went on to open the Bar Demi, which was awarded Food & Wine Magazine's, Best New Wine List-New York 2001).

In 2004 Aaron dove into the world of Italian wines at Tribeca's Della Rovere, where he featured over 100 wines by the glass. He then served as the opening Beverage Director at the acclaimed Telepan restaurant, where he created a wine and cocktail program with seasonal features to pair with renowned Chef Bill Telepan's dynamic market-driven menu.

In 2010, Aaron joined Chef Jonathan Benno's opening team at Lincoln Ristorante. At Lincoln, he developed a 400-bottle Italian wine list to complement Chef Benno's cuisine, aiming to "remove the distance from vineyard to table" by making the selections accessible and telling the story of various vineyards and bottlings. He also created the cocktail menu, which highlighted Italian liqueurs and products in classic drink recipes and distinct preparations.

A member of the American Sommelier's Association since 1998, Aaron has a consulting business called Vinoceros, assisting restaurants and private clients in developing their cellars. He travels often to the estates and regions from which most of his wines are sourced, and participates in events around the world as a guest sommelier.