Main content starts here, tab to start navigating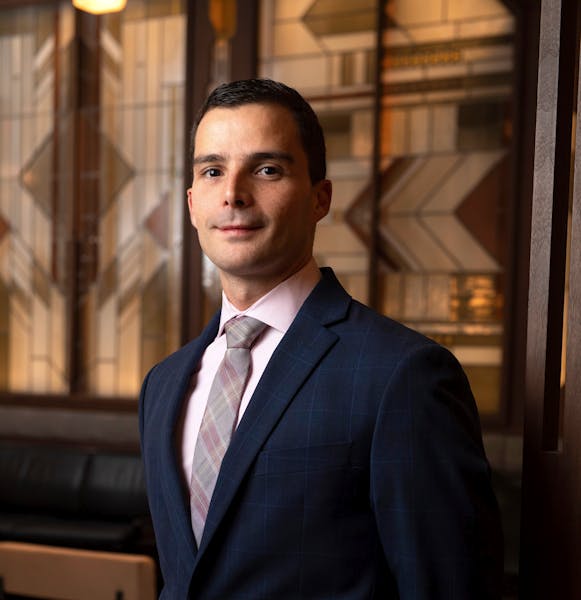 ANDREA VERARDO
General Manager
Originally from a small village in Genoa in Northern Italy, Andrea had a passion for food and cooking from a young age. He enrolled in the prestigious Marco Polo Culinary School, where he ultimately gravitated from the kitchen to front of house management. Upon graduating, Andrea took a job in a casual trattoria with a huge wine cellar where he developed a strong interest in wine.
After a short stint working in London, he returned to Italy where a former teacher helped secure him a position at Le Mamme del Clan. The Chef and Manager became his mentor, introducing Andrea to the world of fine dining. "Once you see the standards of fine dining and get introduced to more people in that world, it's hard to go back," says Andrea. He moved on with his mentor to become Head Waiter and Sommelier at Rome Park Hotel Marriott in Rome, and then Assistant Restaurant Manager and Wine Director in the Resort " Capofaro," in Tasca D'Almerita Salina. Andrea's final job in Italy was with the Verdura Golf & Spa Resort, where he worked with Michelin Starred Chef Fulvio Pierangelini and took over the beverage program for 4 restaurants and 5 bars within the property.
Once immersed in the culture of high-end hospitality, Andrea set his sights on Burj Al Arab in Dubai—the most luxurious hotel in the world—where he became the bar manager for a year, and then the manager of one of their fine dining restaurants. After two years Andrea traveled back to Italy and took the position of Assistant F&B Manager at the Castiglion del Bosco.
Looking for new challenges—and having always wanted to work in the US—Andera applied to be the Assistant Restaurant Manager at Wheatleigh Hotel in Lenox, MA. He spent three years working at the Five-Star Forbes, AAA Five-Diamond resort, ultimately becoming the Restaurant General Manager & Wine Director. He credits this time with learning about the importance of collaboration between the kitchen and dining room teams, and the tenants of leadership. It's also where he developed his skills with French cuisine & French and American wine.
After three years, Andrea decided it was time to head to New York City. He began working at the renowned Michelin-starred Italian restaurant Del Posto, where he rose through the ranks from back waiter to captain in record time. He was then recruited by Patina Restaurant Group to join the team at Lincoln Ristorante. It was there that he first met Chef Jonathan Benno. When Chef Benno was ready to open his long-awaited Benno restaurant, Andrea was recruited for the position of General Manager.
At Benno, Andrea values the diverse and extensive skills and experience of the FOH and BOH teams. "It gives you the opportunity to be a leader while still learning from your peers, and allows us to elevate the guest experience to a remarkable level. To be able to create a memory for someone that can last indefinitely pushes us to go the extra mile every day. I try to impart to our service staff that our guests could go anywhere for dinner, but they chose to come here; it's up to us to make it unforgettable."
In his free time, Andrea enjoys watching soccer, driving his motorcycle upstate into nature, and cooking for friends at home.