Main content starts here, tab to start navigating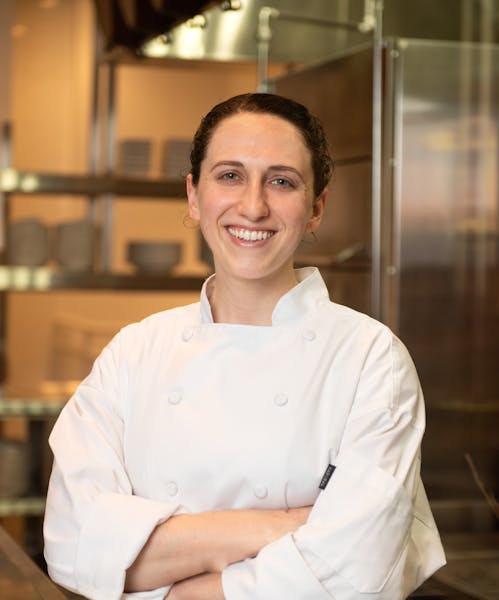 Lisa Kalemkiarian
Head Baker
Originally from Southern California, Lisa developed a passion for baking at a young age from her grandmother who owned a mail-order cake business. After graduating from the University of Southern California, she decided to pursue a career in the culinary world and began working front-of-house at a local bakery to get her foot in the door.
Lisa then traveled to Paris and enrolled in a pastry program, where she first discovered her interest in bread. She recalls, "I learned that bread is a living thing, you have to understand it. It tells you what to do, not the other way around. I thought that was pretty cool." After returning to California, Lisa took a position at the café Red Bread where she moved from line cook, to pastry cook, and was later promoted to sous chef. During this time she also learned much about the theory behind bread baking, including sourdoughs, fermentation, and naturally leavened breads for which the café was known. From there Lisa went on to become a break baker at the lauded Superba Food + Bread in Venice, CA, where she gained experience working with a wide variety of doughs and breads.
Looking to further her education—and wanting a wholistic foundation of culinary knowledge—Lisa then moved to New York City and enrolled in the International Culinary Center, where she earned a certificate in Culinary Arts. Upon graduating, she joined the team at Lincoln Ristorante (where she first met Chef Benno), and spent 1.5 years working through each [savory] service station. Says Lisa, "Working the line helps grow your palate, and gives you an overall understanding of taste." After Lincoln Lisa became a baker at Danny Meyer's celebrated Union Square Café and Daily Provisions, where she produced all of the breads for the restaurant and café.
Lisa was then invited to join the opening team for Leonelli Focacceria, Leonelli Taberna, and Benno restaurant, where she created the bread programs for each concept. This includes details such as milling grains in-house, and opting for a sourdough starter she's been "feeding" for years over commercial yeast. "I feel very lucky to be here," says Lisa.